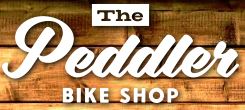 The Peddler Bicycle Shop
Sell Bikes
5015 Duval St, Austin, Tx 78751
Claim Listing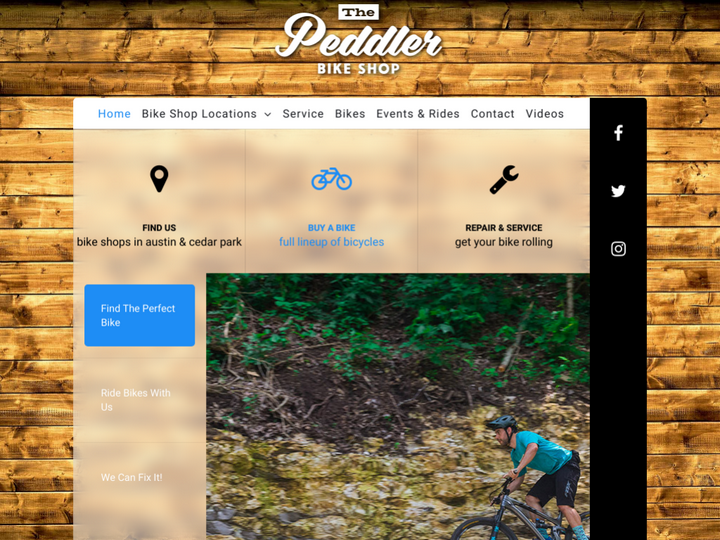 Company Description
We can't hide it; we love bikes and we want you to love bikes too. We curate a selection of brands, styles, and models of bikes that we think represents the best the industry has to offer. From kid's bikes all the way to elite level race bikes and everything in between.
Review & Rating

Always friendly, fast, and expert at tuning or repairs.

We stopped by this location because we needed to get some new handle bars, new tubing for the tires, and a new seat saddle. Nick from this location helped us out-not only was he knowledgeable, he was also very friendly, and made the experience very pleasant! The experience was definitely a five star experience with great pricing, and I would recommend this bike shop to anyone that is looking for fast service, and knowledgeable staff.

I just bought two new tires and tubs and let them install them and I am very pleased with the work that they did. It is a great bike shop with cool people who work there!

They've fixed every problem I've ever had and the price is always bizarrely low. Got an old bike missing one stupid little part? They have it in the back and its probably 50 cents. My brake broke once and it looked like a pricey full replacement. I come back and it turns out they opened up the lever, found the tiny piece that was cracked, and had a replacement. Total cost? Like 10 bucks. This place kicks ass. Nice selection of new bikes as well and they carry great brands like Kona.

This place is the best! The guys are all knowledgable and very nice. They treat the customers with respect and don't jack up the prices on work being done. I have a very difficult triathlon bike (all internal cabling) and they have done great work on it and charge the minimal amount for their work. I don't go anywhere else if I can help it.

Wow! This bike shop is exactly what you would want every bike shop to be like. It's situated right in a neighborhood, and doesn't have the "big box" bike store vibe. The staff are always patient, attentive, and look out for your best interest. I had a bike that I wanted to buy from them but it was out of stock in the size and color I wanted. I ended up buying a Craigslist bike today and took it in for them to inspect. They immediately put it on the stand and gave it a 5 minute test for free, filled my tires without me asking, and told me that it was in great condition, and I got a good deal. They could have had a bad attitude or try to run up a bunch of charges. Instead they were honest and humble about the whole thing. The staff is really what makes this store great. They aren't bike snobs who shame you for the bike you have or want. If you really want a $400 bike, they won't try to sell you a $1,5000 bike or change your mind. If you come in with a cheap bike for repairs, they treat it like it was a $1500 bike by the time and attention they give to it. They really just want you to be happy with your bike, keep it running well, and enjoy the ride. Keep up the amazing work guys!

Really nice place, everyone's really friendly and knowledgable. Got my bike chain replaced in 5 minutes flat and was on my way.

Think I might need to get: (heart) "The Peddler Bicycle Shop" tattooed across my chest. They had me back on the road in 20 minutes. Knowing I have this shop around the corner, I know I'll always be able to get around. Staff is attentive, skilled and knowledgable. Loyal to this place for life!

Great guys. Came in with my bike that had been sitting for over a year expecting to need a lot of work done. After taking a look at it they told me it needed just a couple things to get it road-worthy! 10 minutes later I'm riding home! I'll definitely be back for future bike needs.

These guys go the extra mile here in Austin. So grateful for Finley's help tonight, I'll be on the job tomorrow because of him. While I was there, Drew was helping a customer who was amazed at the customer service that he was being given. I'm impressed with this place, and I'll be back for sure. Thank you, Gents.

Authorize your self with either of these to view contact details, your information will not be shared to any one
Newsletter Subscription for Virtuous Reviews LLP
One more step and you will be subscribed to our newsletters
We have sent you a verification mail on your email id, please verify it.