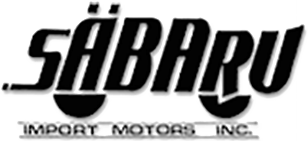 Sabaru Import Motors
#96 in USA
#21 in Colorado Springs
Auto Care
320 South 14th Street, Colorado Springs, CO 80904 USA
Claim Listing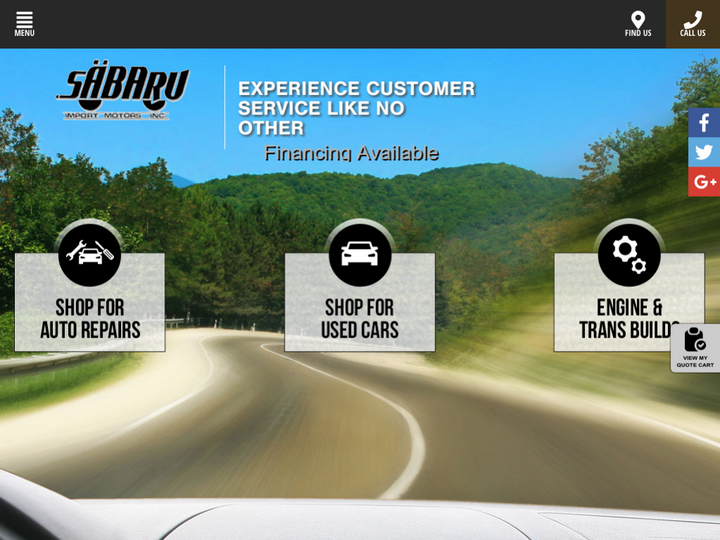 Company Description
A good auto repair shop is hard to come by. It's not hard to come by if you live in Colorado Springs. For nearly 40 years, drivers from Colorado Springs, Manitou, and Woodland Park, CO have chosen Sabaru Motor Imports for their auto repairs.
Review & Rating

I've used this place for years and I've always gotten good service. But, now (spring 2018), they are also selling cars. So what was a little strange was that they wanted to do a $2000 repair on my car for a small oil leak. But then they offered to buy my car at $2000 below blue book. It is a beautiful car in excellent condition. So, I had to consider whether the fox was in the chicken house. It seems like a huge conflict of interest to be telling me that my beautiful car has such serious problems but that they will buy it.....and I'm not sure if I can trust them. I am not saying that there was anything dishonest about them; I am just saying that the offer made me uncomfortable.

Being from out of state and experiencing an automotive emergency can be a frustrating and frightening ordeal. After seeing other reviews, I gave Sabaru a call. The young lady on the phone was friendly and supportive and offered me an appointment a few hours later. I was greeted warmly and explained my situation--my trunk wouldn't lock shut. They took my information and took my car back. I wasn't in the waiting area long when the mechanic popped in and asked me to come back with him. Panic entered my very soul at that moment. He took me to my trunk and shone his light to show me that in all my moving and box packing, my emergency release had been engaged and needed resetting--a face-slappingly easy solution to my very stressful endeavor (another dealer had quoted me at $250) He laughed with me and I thanked him with a mix of embarassment and relief. He told me he wasn't going to charge me, but insisted on paying him something for his time. He told me if I had any problems just to come on back. Super nice guy, very professional, great place!

Impressed!!! My wife and I were on vacation from Tulsa when several warning lights came on at once in our Subaru. I call Sabaru Motors and spoke with one of the technicians (I wish I remembered his name). He said he would work me in for an analysis of the car. He immediately checked out the car determined the cause, and within 30 minutes, we were good to go. Thank you so much for your professionalism and expertise. Colorado Springs has a very high quality import repair center. Thanks again.

I've been using this place for over five years. They're honest and will take the time to explain what's going on with your car as long as you're willing to take the time to listen. I know technology is changing who can do what to a car, sometimes I call ahead and ask if a repair is something they can do or if I need to take it to the dealer, which saves me time. I used to split my maintenance between Sabaru and the dealers, but I take my car almost exclusively to Sabaru because their service has proven to be more knowledgeable, better at explaining issues, and more honest.

I took a potential new vehicle for an inspection. While I have no idea what preventative and repair service is like here, I can elaborate on the inspection. Since I'm buying a performance Subaru, I figured this shop could provide much better insight than the run-of-the-mill shop. I paid $99.83 for the woman at the front desk to tell me, "He said that it looks good". There was no inspection report, and no other feedback. The seller told me that he noticed a slight oil leak in one of the valve covers the night before but this was not mentioned. Maybe it wasn't leaking during the inspection, maybe they didn't do $99.83 worth of inspecting - I have no feedback. I asked to speak to the tech and he did come out but didn't have much to add. He gave me the sense that he didn't really try that hard and wasn't anticipating that the customer might be skeptical that a 14 year old, 145k mileage performance car might not be in perfect mechanical shape. I probably won't be taking any cars here in the future. To the owners who read this - I'm not mad. Giving me a checklist with all the features that were inspected with some notes would've paid enormous dividends. The shop seemed nice and professional but I could've had some kid right out of school at Jiffy Lube tell me that "Everything looks good" for much less. I only urge you to be a bit better. ***UPDATE 4/3/1018**** I bought the car and so far I've had to take care of two pending recalls and a cracked fuel pump assembly cap that was leaking gasoline at higher pressures.

I say give this place a call just as a funny social experiment. The owner is actually hilariously rude, and 'short'. It was so uncanny that I was not actually as offended as I was entertained. Owner, if you're reading this: never change, man. Never change.

Good people here to repair subarus!

VERY positive experience buying my car through them, as well as having my other car repaired by them. Very affordable prices for car repairs as well as car sales. Family owned/operated and it shows...in a good way. Small shop with few employees that interact wonderfully with each other and the customers. I wish I had found them so much sooner 😁. I never felt like I was being taken advantage of, or being talked down to just because I'm a woman. Every person I talked to there (including the mechanics themselves) were so friendly and smiley 😀. I highly recommend them

Friendly....but appear to cut corners on their mechanical work just to sell the car. Be sure to look real close under the hood and do your research on the vehicle you're interested in purchasing as they no longer offer warranties on the car, the repaired part, or their work!

The first time buying a vehicle from them seemed a little tedious, but it was also my first time buying a vehicle from a mom and pop type place instead of a big dealership. Overall, the customer service was great, I was very happy with the vehicle purchase, they're very nice, and I'm already planning on buying another vehicle from them. The lender they use is local and was very nice as well. When my regular lender was dragging things out with the loan, then came back several thousand less than expected on the vehicle's value, I reached out to their lender who was able to provide me with a great loan with a low down payment.

Opening Hours
Mon

Closed

Tue

5:00 pm - 9:00 pm

Wed

Closed

Thu

5:00 pm - 9:00 pm

Fri

Closed

Sat

Closed

Sun

Closed
Authorize your self with either of these to view contact details, your information will not be shared to any one
Newsletter Subscription for Virtuous Reviews LLP
One more step and you will be subscribed to our newsletters
We have sent you a verification mail on your email id, please verify it.